Jurassic Park 3D
(PG-13)
Sam Neill , Laura Dern
- 2 hr. 7 mins..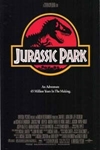 Universal Pictures will release Steven Spielberg's groundbreaking masterpiece JURASSIC PARK in 3D on April 5, 2013. With his remastering of the epic into a state-of-the-art 3D format, Spielberg introduces the three-time Academy Award®-winning blockbuster to a new generation of moviegoers and allows longtime fans to experience the world he envisioned in a way that was unimaginable during the film's original release.
Official Site
Trailer
---
The Place Beyond the Pines
(R)
Ryan Gosling , Bradley Cooper
- 2 hr. 20 mins..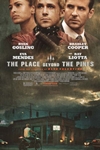 A motorcycle stunt rider starts robbing banks to support his new family. This brings him into confrontation with a rookie police officer and begins a generational feud.
Official Site
Trailer
---
G.I. Joe: Retaliation
(PG-13)
Bruce Willis , Channing Tatum
- 1 hr. 50 mins..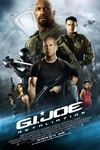 Framed for a crime they did not commit, the G.I. Joes must not only fight Cobra but also vindicate themselves to a government that condemned them.
Official Site
Trailer
---
The Croods
(PG)
Nicolas Cage , Ryan Reynolds
- 1 hr. 38 mins..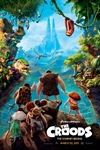 This prehistoric comedy adventure follows the world's first family as they embark on the journey of a lifetime when the cave that has always shielded them from danger is destroyed. Traveling across a spectacular landscape, the family discovers an incredible new world filled with fantastic creatures -- and their outlook is changed forever.
Official Site
Trailer
---
Olympus Has Fallen
(R)
Gerard Butler , Morgan Freeman
- 2 hr. 0 mins..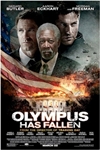 When the White House (Secret Service Code: "Olympus") is captured by a terrorist mastermind and the President is kidnapped, disgraced former Presidential guard Mike Banning finds himself trapped within the building. As our national security team scrambles to respond, they are forced to rely on Banning¹s inside knowledge to help retake the White House, save the President and avert an even bigger disaster.
Official Site
Trailer
---
Oz The Great and Powerful
(PG)
Mila Kunis , James Franco
- 2 hr. 7 mins..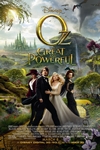 When Oscar Diggs, a small-time circus magician with dubious ethics, is hurled away from dusty Kansas to the vibrant Land of Oz, he thinks he's hit the jackpot-fame and fortune are his for the taking-that is until he meets three witches, Theodora, Evanora and Glinda, who are not convinced he is the great wizard everyone's been expecting. Reluctantly drawn into the epic problems facing the Land of Oz and its inhabitants, Oscar must find out who is good and who is evil before it is too late. Putting his magical arts to use through illusion, ingenuity-and even a bit of wizardry-Oscar transforms himself not only into the great and powerful Wizard of Oz but into a better man as well.
Official Site
Trailer
---
Escape from Planet Earth
(PG)
Brendan Fraser , Rob Corddry
- 1 hr. 29 mins..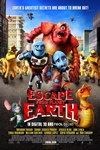 Astronaut Scorch Supernova is a national hero to the blue alien population. A master of daring rescues, Scorch pulls off astonishing feats with the quiet aid of his nerdy, by-the-rules brother, Gary, head of mission control at BASA. When BASA's no-nonsense chief Lena informs the brothers of an SOS from a notoriously dangerous planet, Scorch rejects Gary's warnings and bounds off for yet another exciting mission. But when Scorch finds himself caught in a fiendish trap set by the evil Shanker it's up to scrawny, risk-adverse Gary to do the real rescuing. As the interplanetary stakes rise to new heights, Gary is left to save his brother, his planet, his beloved wife Kira and their adventure hungry son Kip.
Official Site
Trailer
---